Apologies for the lack of posting this month. With the big move approaching, I have had a lot going on and not much time to get to the movies or do much writing. Unfortunately, this will probably not improve much for a few weeks.
However, thanks to Netflix, I was able to watch the show Downton Abbey and am now officially a fan.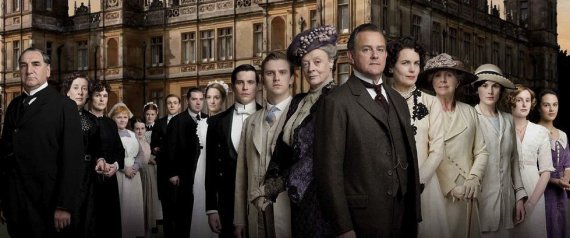 I had not heard much about the show while it was airing on PBS last year. My mother may have mentioned it, but she watches a lot of random British shows and movies on PBS and BBC all the time and I tend not to pay attention to a lot of them. It was not until the last few months when award nominations came out that I started reading about how good this show is and figured I should give it a chance.
The first season centers around the Crawley family, the Earl and Countess of Grantham, and their servants and takes place before the start of World War I. In the first episode, the Titanic has sunk and it turns out that the fiancee of the eldest daughter was onboard. He was also the heir to the title of Earl of Grantham and the family must now figure out how to keep their family from having to move out of Downton Abbey.