And now I give you my favorite television episodes of the year. These also happen to be a few of my favorite shows on the air right now. Are there any episodes you think I missed? Please let me know in the comments section below!
Friday Night Lights "Always"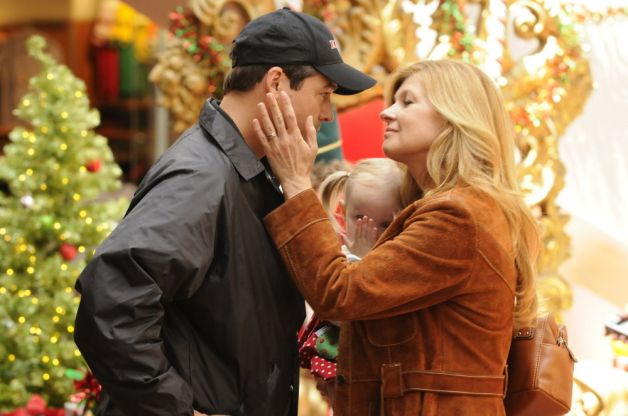 I was incredibly sad to see this phenomenal series come to an end. However, the finale was one of the best series finales I have ever seen. They wrapped everything up perfectly and you got to see where each of the main characters was heading in their future lives. The East Dillon Lions win the Texas State Championship, Vince is the captain of the new Dillon Panthers super-team, Coach and Tami move to Philadelphia for Tami's new job, Julie moves to Chicago to be with Matt, Luke heads off to the Army and Billy and Tim start building Tim's house. Over five seasons this show gave us a lot of heart and it will definitely go down as one of my favorite series ever. Clear Eyes, Full Hearts, Can't Lose.
Sons of Anarchy "Hands"
The entire fourth season of Sons of Anarchy was awesome, but this was my favorite because it was the biggest game-changer. The club does not know that Piney is dead let alone that Clay killed him, ATF has Juice in custody and Sheriff Roosevelt is starting to question their methods. By the end of the episode, Tara has lost her career and the only thing that kept her from becoming completely immersed in Old Lady-life, Jax is more determined to take his family and leave Charming and Gemma has lost faith in her husband and knows he must be killed because he cannot be saved. This show is so well-written and even better acted. It has become about so much more than a motorcycle club and every season it just keeps getting better and better. Kurt Sutter might be crazy, but he is a crazy genius.
Happy Endings "Spooky Endings"
It took me a couple episodes to get used to the humor of this show, but now I love it. In this particular episode, Jane and Brad spend Halloween in the suburbs house-sitting for friends and end up having to defend the house against mischievous teenagers. The rest of the gang go to a warehouse costume party where Penny and Max dress as a mother wearing a baby bjorn, Dave dresses as Austin Powers but keeps getting mistaken for Elton John and Alex dresses as Marilyn but is sick and gets mistaken for a man. This show is pretty awesome and I find it even more awesome after each episode.